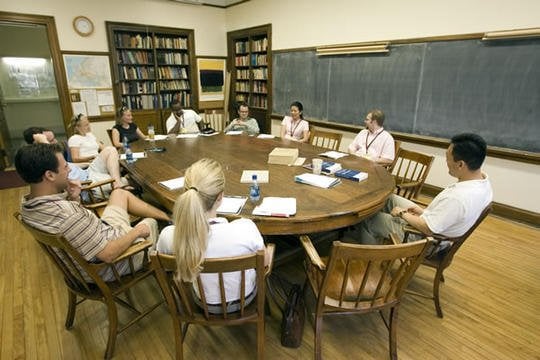 Nicolette Elzie
I'm of the opinion that no matter how much we grow as writers, there is always room for self-improvement. We can always be learning and sharing our knowledge. I think to horde our gift with words is something of a travesty, and that when we share and help others foster their own gifts we enter into a new stage of growth ourselves.
1.Read Books on Writing
On Writing by Stephen King, Reading Like a Writer by Francine Prose, The Art of Spiritual Writing by Vinita Hampton Wright, Bird by Bird by Anne Lamott, Winning the Story Wars Jonah Sachs. There are so many great books on writing out there. Just pick one and go!
2. Read Books on Craft
Take Off Your Pants! Outline Your Books for Faster, Better Writing by Libbie Hawker, The Negative Trait: A Writer's Guide to Character Flaws by Angela Ackerman, Structuring Your Novel: Essential Keys for Writing an Outstanding Story by K.M. Weiland, The Writer's Guide to Psychology: How to Write Accurately about Psychological Disorders, Clinical Treatment and Human Behavior by Carolyn Kaufman, Revision and Self Editing by Scott James Bell, Hooked: Write Fiction that Grabs Readers at Page One & Never Lets Them Go by Les Edgerton, Writing the Breakout Novel by Donald Maass
3. Active Blogging
You don't have to blog necessarily, you could vlog, or be an instagrammer too. The point is that you put yourself out there and are constantly creating content (which you have to develop somehow, typically through writing). For bloggers, some of my favorite articles that I've written are some of my most widely read. Starting a blog doesn't come with automatic success, but keep posting anyway. It's not about the views and the comment love. It's about posting your voice and your content, being yourself, connecting with other writers, authors, and bloggers who love the same things you love and like to spend their free time talking about it. Your efforts to remain active with your blog is also about reaping the benefits of writing daily. So keep at it.
4. Participate in Writing Challenges
Do Nanowrimo (November) and Camp Nano (April and July) to write vomit drafts of new manuscripts and get in the habit of always writing. Find other Challenges and hop right in. Don't stop writing. If you need to switch to a different project, that's great! Do it. Just don't let go of your habit once established.
5. Enter into Writing Competitions
If you're ready to pitch your work, enter into Twitter Pitch Parties and Twitter Writer Comps. If you have some short stories that are ready, submit them to competitions and see if you can't start getting your work noticed. In the coming weeks I plan to put together a list of competitions, so be on the lookout for that also.
6. Attend Writer's Conferences
I've only been to one conference, and that was the 2017 SCBWI Annual Summer Conference and it was the best experience I could have ever asked for. I'm like addicted to that feeling now. I learned so much. I met so many people. I rode this euphoric high of encouragement and enthusiasm and passion for writing that now I just love conferences. I'm convinced they're all the same, which I'm sure they're not. At some point, I'd like to go to the SCBWI Annual Winter Conference in NY, the SCBWI Annual Summer Conference in Los Angeles again, the SCBWI Southern Breeze Springmingle, the Southeastern Writer Workshop and the Atlanta Writer's Conference. Not all within the same year of course!
8. Become an active member of a writer's organizations.
I am a member of SCBWI, but there is a chapter near-ish to me, Southern Breeze, that I'd like to be more involved it. I'd also like to become a member of Romance Writers of America and become involved in their RWA chapter Georgia Romance Writers.
9. Found, foster and develop a community project that is impactful to the literary community.
Help young writers do what you do. Encourage them to share their stories and their unique voices. Or start a diverse writers group where writers of all backgrounds are welcome and encouraged to come and share their stories. Visit nursing homes and start a writing with the elderly program. The possibilities are quite literally endless.
10. Volunteer to read to children at a library and practice your public reading skills.
Prepare for the day that you'll be reading your own work out loud and in front of people. What better way than to practice in front of both a forgiving crowd and a crowd that has a short attention span. You'll have to figure out how to be engaging as you read in order to keep the little ones riveted which will only serve you later on! Thankfully, despite their aptitude for the wiggles, they're also full of hugs. So if you bomb your first reading, they'll still thank you for reading to them anyway. Awww!!
The inherent brevity of short stories sharpens your focus as a writer.
In short stories, there is no room for throat-clearing or distraction or unrelated tangents. When you are writing a short story, you boil your craft down to the most essential elements, learning how to create much from little. Whether you are working on improving your dialogue, characterization, description, plot, diction—in a short story, your focus is narrowed, so you naturally learn to be more impactful with every word.
This honing in and practicing of your craft in a short story form is an essential exercise to return to again and again throughout your writing life. Like stretches or drills in sports, writing short stories gets you back to basics, strengthening your skills for longer projects.
Short stories are often the gateways to new novel ideas.
When a character, place, or situation first speaks to you, it can be tempting to dive right in and begin to flesh out an entire novel or book series. But sometimes, our best ideas for novels actually begin as short stories that continue to echo in our subconscious and on the blank page.
My novel Before & After You & Me, which will be published next year by Owl Hollow Press, began as the short story "Frozen Windmills" in my collection How to Make Paper When the World is Ending.
When we enter the world of the story in a short form first, there isn't the pressure or expectation of an entire novel. As writers, we don't have to force it. We can simply let the story unfold and ask if there is more we would like to explore. When we first get to know our characters in the confines of a short story, we develop a good sense of whether or not we would like to journey with them throughout an entire novel. Some stories I have written were meant to only be short stories. Others expand and expand, until it becomes clear that they are something larger.
Remember Done Is Better than Perfect
No piece of writing will ever be perfect – you have to know when it's time to let it go. This is especially important in content marketing, because you'll rarely (if ever) have the luxury of crafting agonizingly beautiful blog posts full of poignant sentences and evocative imagery. As you become more confident, the "writing" part of writing will become easier and faster, but never lose sight of the fact that deadlines, or editorial calendars, are just as much your masters as any boss or manager.
Summary: How to Improve Your Writing Skills
Brush up on the basic principles of writing, grammar and spelling.
Write like it's your job and practice regularly.
Read more so you develop an eye for what effective writing looks like.
Find a partner. Ask them to read your writing and provide feedback.
Join a workshop, meetup, or take a writing night class.
Take the time to analyze writing you admire.
Imitate writers you admire.
Outline your writing.
Edit your writing.
Accept that first drafts are often bad and revise.
Find an editor who demonstrates patience.
Eliminate unnecessary words from your writing.
Review your earlier work and see how you've grown.
Don't be afraid to say what you mean in what you write.
Make sure you do adequate research on your topic.
Don't delay writing. Get it done now.

Meet The Author
Dan Shewan
Originally from the U.K., Dan Shewan is a journalist and web content specialist who now lives and writes in New England. Dan's work has appeared in a wide range of publications in print and online, including The Guardian, The Daily Beast, Pacific Standard magazine, The Independent, McSweeney's Internet Tendency, and many other outlets.
More Articles Like This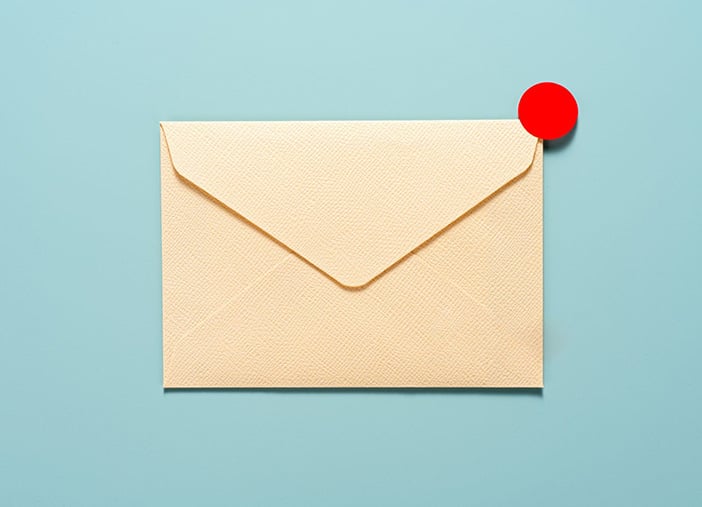 How to Write a Follow-Up Email (+12 Examples & Templates)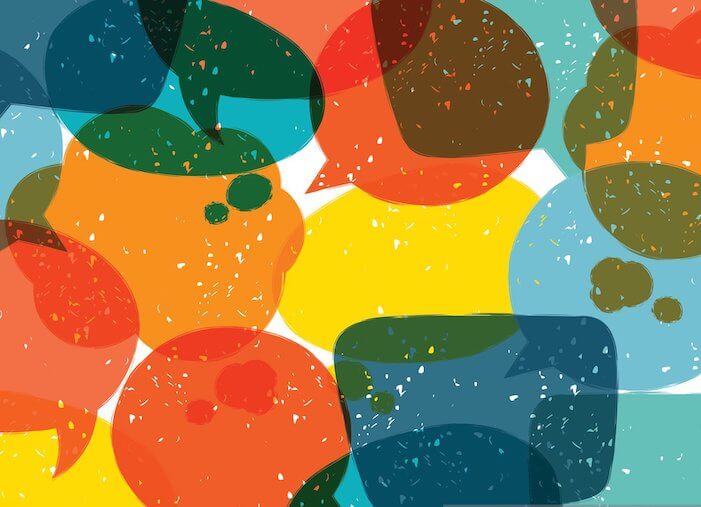 30 Awesome Examples of Conversational Copywriting (+How to Do It Right)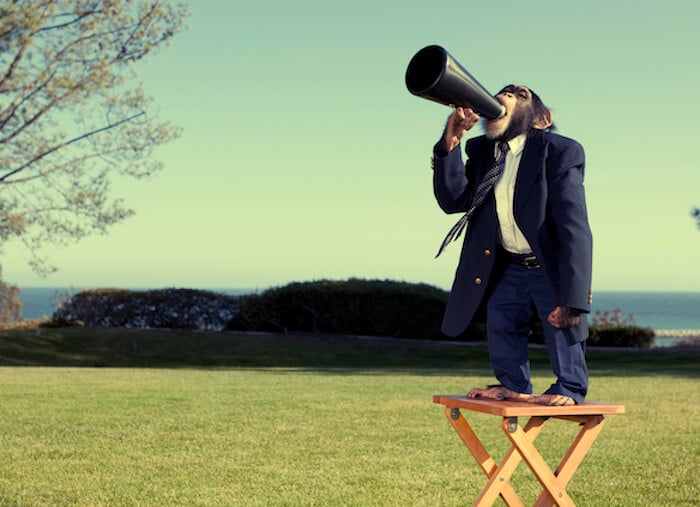 24 Unusual (Yet Brilliant) Call to Action Examples You Can Copy
Source:
https://nicoletteelzie.com/2018/10/17/10-ways-to-grow-as-a-writer/
https://www.writersdigest.com/write-better-fiction/5-ways-to-use-short-stories-to-grow-as-a-writer
https://www.wordstream.com/blog/ws/2014/08/07/improve-writing-skills